仕事効率化
Redfinger: multiple smartphone



 Google Play 更新日 : 2023/9/18

〈Android要件〉
 5.0 以上

〈インストール数〉
 1,000,000以上

〈バージョン〉
 1.9.2.14

〈提供元〉
 Redfinger

2.7




13,400人

Redfinger: multiple smartphoneのプロモーション動画
プロモーション動画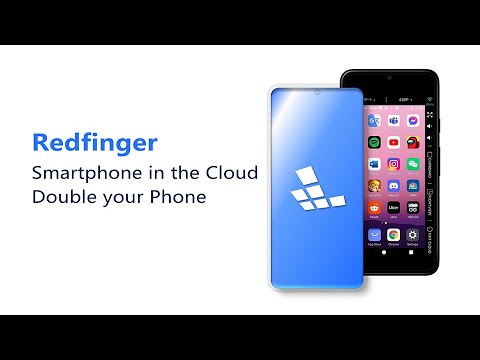 Redfinger: multiple smartphoneのアプリ画面
アプリ画面 
※クリックすると拡大し、ダブルクリックで閉じます。
Redfinger: multiple smartphoneの説明
アプリの説明
Redfinger offers users access to the full-featured Android phone instantly and boasts different choices about server location (TH, US, TW and SG).

★How Redfinger Platform Works?
Remote mobile virtualization and virtual mobile infrastructure technology are implemented in Redfinger Cloud Phone. Our team manage to grasp the core of virtual ARM, enabling Redfinger platform to house 100% native Android OS hosted on virtual machines. With Redfinger platform, instant access to Redfinger's virtual android device can be guaranteed. Its functionalities are similar to a physical Android smartphone, except the OS, data and apps run on a cloud-based virtual mobile rather than a physical one.
Redfinger: multiple smartphoneの評価数とランキング順位の推移
評価数とランキング順位の推移
Redfinger: multiple smartphoneの評判
アプリの評判
最初からroot化されてるからセキュリティーが弱い。rm -rf ./で簡単に破壊されるし、色々書き換えられるし危ない。

投稿者:清水侑磨

あなたは本当にできません。多くの人はレートが優れていないことを知っています、私は終わりのインストールをしていません。私はアプリが良くないように見えました。

投稿者:かわいいプリン

フリートライアル使えなくて、1000円30日買ってみたけど、遅くて使えない。

投稿者:Googleユーザー